Alumni spotlight: M.S. in Health Informatics graduate leverages degree into various healthcare tech positions
Alumni spotlight: MSHI graduate leverages degree into various healthcare tech positions Heading link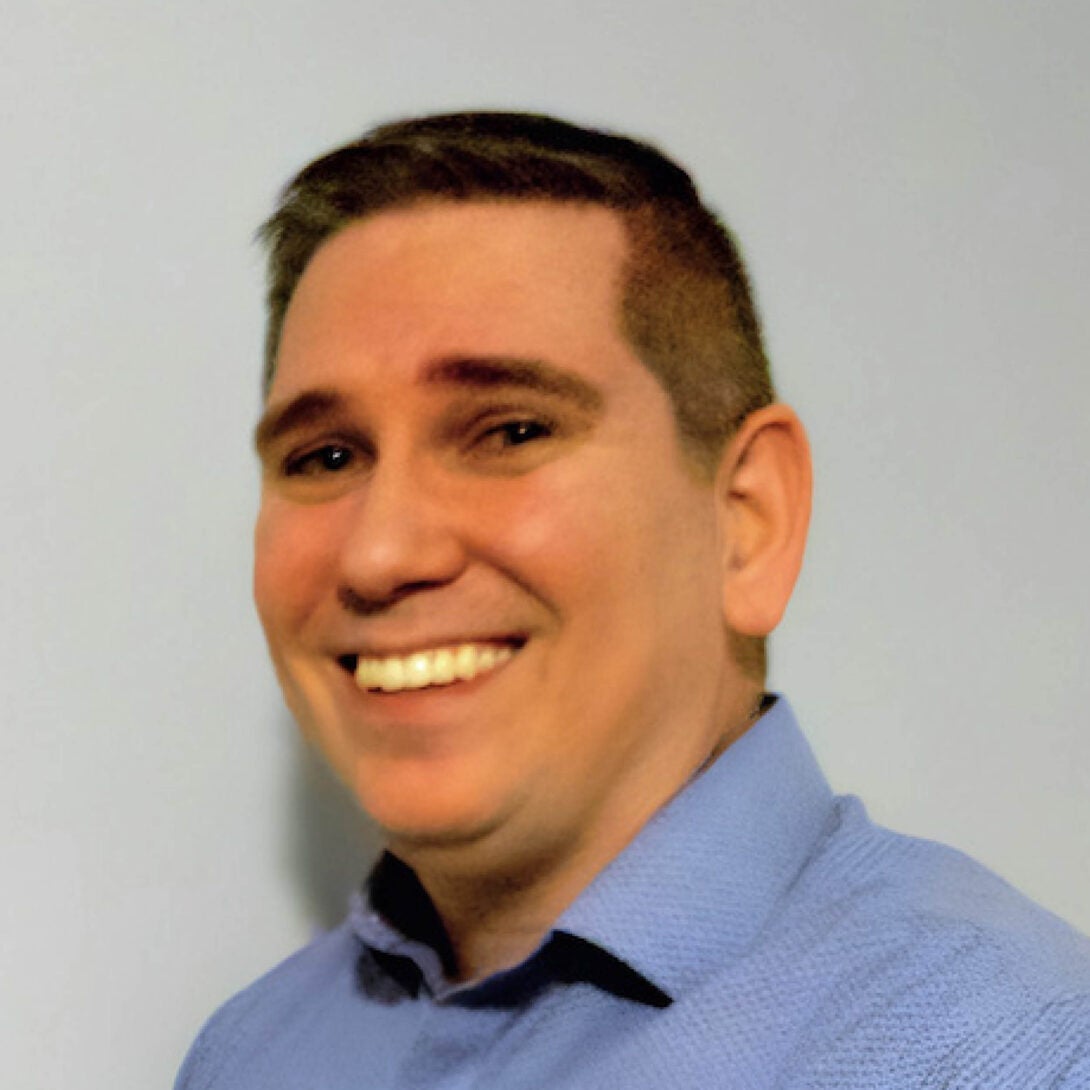 Meet Steven Musiol, a 2019 UIC Online Master of Science in Health Informatics alum. Currently working as a Senior Data Scientist at Claritas Rx, a pioneer in patient-level data integration and analytics for the biopharmaceutical industry, Steven uses knowledge he gained in his degree program daily when analyzing data sets and processes.
Steven credits the Health Informatics (HI) program's faculty and their guidance in helping him earn his degree. If he were to offer advice to future students, he encourages them to take advantage of everything the program has to offer.
What specific factors led you to choose the HI degree program?
I had hit a wall within my current career track as a medical laboratory scientist and wanted to be able to impact patients using data. I needed a program that was well-respected and online, as I worked full-time and would not be able to afford quitting my career and going to school full time.
What skills did you gain or sharpen through your program at UIC and how do you use them today?
The biggest one that I learned was Python, and the second one was experimental design through my research project. I use both daily when analyzing claims data sets and automating processes and pipelines.
How has your HI degree impacted you in terms of your current position or a position you'd like to attain in the future?
I've been able to leverage my degree into various healthcare tech positions, and it will allow me to move forward towards leadership positions in the future. The degree is a good mix of technical skills and business acumen, which helps set people up for leadership positions in the future, and also understanding how their role and actions have an impact on the business.
What was a challenge you faced during your program, and who or what helped you overcome it?
The biggest challenge was my voluntary research project. I had hit a wall a couple of times, and without the guidance of Dr. Andrew Boyd, I would not have completed it. I'm very thankful for his guidance and direction to get me through. He was always invested in me and in seeing me succeed.
What was the biggest takeaway from your HI degree program?
My biggest takeaway was two-fold: data is messy and you'll always have to clean it and understand its quirks, and healthcare data is infinitely messier than other business data. Second, show up, do the work, and persevere and you will be rewarded.
What would you tell (or what advice would you give) to prospective students considering the HI degree program at UIC?
The addition of the Data Science track is awesome and something I wish I had during my time in the program. You now have a few different tracks with great options to suit your interest. Faculty are very accessible and knowledgeable with plenty of solid advice to guide you on your journey. If this is the direction that you want to go within your healthcare career, make the investment in yourself and then stay focused after graduation.
UIC's Master of Science in Health Informatics (MSHI) has been preparing leaders in the field of health informatics – 100% online – since 2006. Health Informatics is one of the fastest growing interdisciplinary fields – with 32% projected job growth through 2029* – and students coming from a multitude of professional backgrounds, including nurses, pharmacists, clinicians, and data scientists.
*Source: U.S. Bureau of Labor Statistics
Modified on September 18, 2023