Alumni Spotlight: M.S. in Health Informatics graduate grows communication skills to become a more effective leader
Alumni Spotlight: M.S. in Health Informatics graduate grows communication skills to become a more effective leader Heading link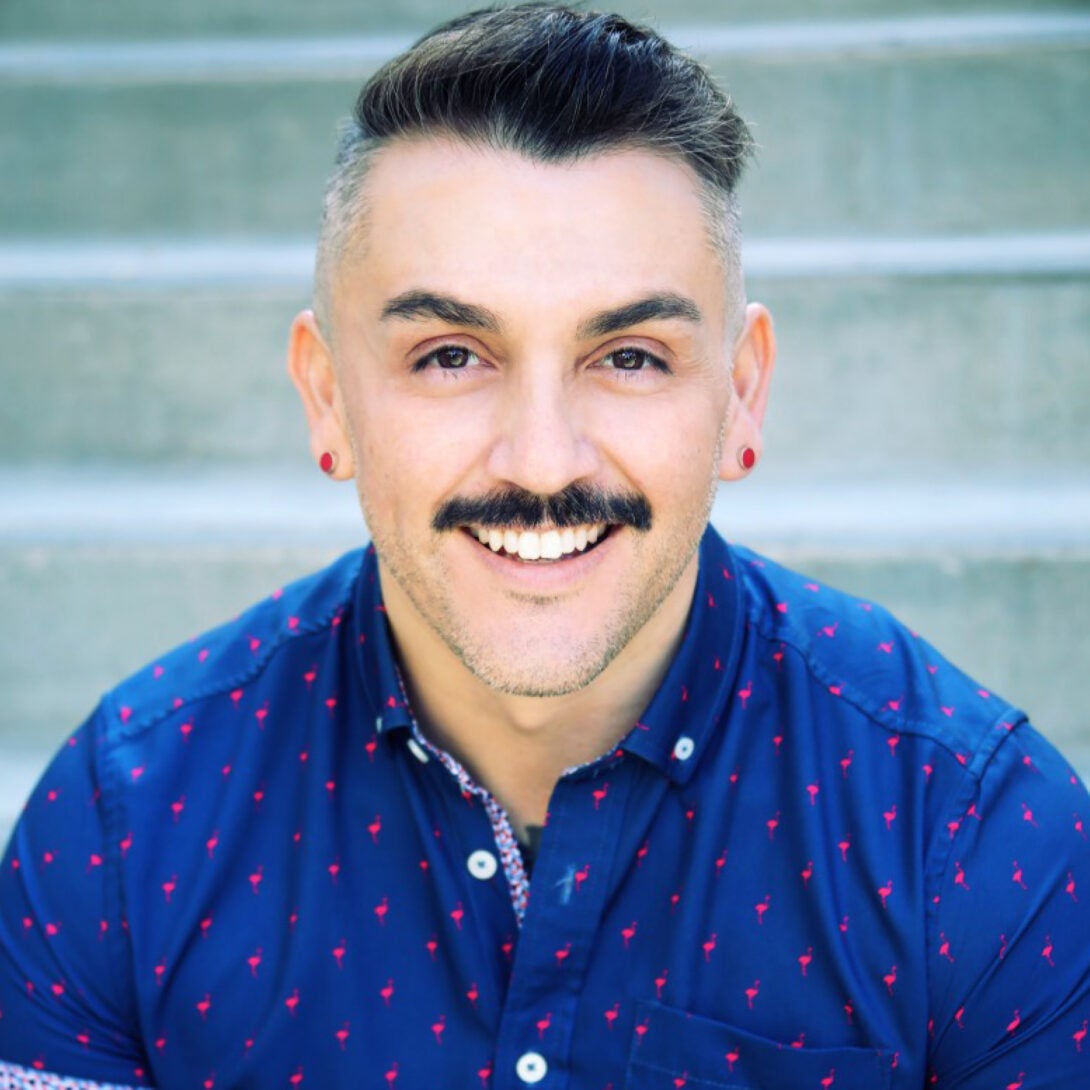 Starting his career in HIV care, Gabriel Garcia-Lopez first became interested in health informatics (HI) when the organization he was working for in Santa Fe was implementing an electronic medical record (EMR) and practice management (PM) system. Working in the HI field for over 15 years, Garcia-Lopez searched for a degree program to match his academic experience with his work experience.
In 2023, Garcia-Lopez graduated from UIC's online Master of Science in Health Informatics program and credits the program for making him a more assertive communicator. He feels his new skillsets have made him a more effective Director of Health Information Systems team leader. Additionally, the school gave him the confidence to speak at the 2023 HIMSS Conference on how technology can be used to collect and share health information to help marginalized populations.
Learn Garcia-Lopez's educational journey and how he implemented his newfound knowledge.
Can you tell us about your work and educational background? 
I became interested in the health informatics field many years ago when I was living in Santa Fe working as an HIV case manager. I was interested in how technology could be used to deliver healthcare services and improve health outcomes.
I originally wanted to be a social worker. I liked helping patients directly and saw the potential in implementing technology to optimize outpatient care. During my time in Santa Fe, I transitioned away from working directly with patients, and I worked in data and reporting informatics. I have built my career out of that. Over the years, I gained great work experience working in HIV and LGBTQ healthcare, but I never felt like I had the academic degree that corresponded with it or complemented it.
Before the pandemic, I started looking at different programs and came across UIC's Master of Science in Health Informatics program. I vetted three programs and went with UIC's program because I liked the content and curriculum.
How are you using health informatics (HI) in your current role? 
I currently sit on our leadership team, and my hope was to gain the skills and knowledge in the M.S. in HI program to conduct research and learn how to bring an academic perspective to my job. Through the program, I've contributed a health informatics perspective from what I've experienced, using research, and industry trends.
Before starting the program, I wanted to become a more confident writer. I've been able to adapt that into how we use and optimize our systems within the organization and how we communicate that to the rest of the other programs and external partners. Because of my degree, I felt confident applying for and speaking at the HIMSS 2023 – Global Health Conference & Exhibition. I presented on health informatics and how technology can impact how we collect information to help marginalized populations, specifically people within the LGBTQ community.
How did what you learned in the health informatics program that helped you in your current job and career progression? 
UIC's program helped me become a better communicator by becoming a better writer. The program emphasized effective business communication. There was a prerequisite course, BHIS 499: Information Sources in Biomedical & Health Information Sciences, that taught us how to conduct research, how to read an article or journal, how to access information, and how to navigate and cite different sources. It is beneficial because we use that knowledge throughout the entire program. Learning these skills made me more confident in the way that I was writing and articulating myself, which, in turn, made me a more effective and impactful leader.
What are your favorite parts of the health informatics program? 
The flexibility of the online format was my favorite part of what the program offered. It was nice to work a 40-hour workweek and complete my coursework on my own time.
The instructors, professors, and program staff were always very responsive and dedicated to ensuring my success in the program. The pandemic began two semesters into my schedule, and they accommodated any adjustments I needed. I had to take a semester off to focus on work, and they were flexible in helping me take the time I needed so that I didn't compromise my professional life and jeopardize my ability to complete the program.
What advice do you have for students interested in the program? 
I had not been in school for ten years, so it was quite an adjustment. I had to learn how to take criticism in an academic setting. Relearning how to do so helped me spotlight things that I could work and improve upon, which made me more resilient in how I navigated through the program.
I advise anyone entering the program to know that it's an opportunity for you to change and grow for the better. I had to remind myself, 'I can do this' and 'I can keep going.'
What I ultimately recommend for students is to utilize the resources that UIC provides for you and leverage your support networks around.  In the end, the degree is worth it, and the journey to get there is invaluable growth.
UIC's Master of Science in Health Informatics (MSHI) has been preparing leaders in the field of health informatics – 100% online – since 2006. Health Informatics is one of the fastest growing interdisciplinary fields – with 32% projected job growth through 2029* – and students coming from a multitude of professional backgrounds, including nurses, pharmacists, clinicians, and data scientists. Talk to an enrollment specialist today. 
*Source: U.S. Bureau of Labor Statistics 
Modified on September 18, 2023