Faculty Spotlight: Assistant Professor, Dr. Elizabeth Papautsky, introduces students to human factors in healthcare
Faculty Spotlight: Assistant Professor, Dr. Elizabeth Papautsky, introduces students to human factors in healthcare Heading link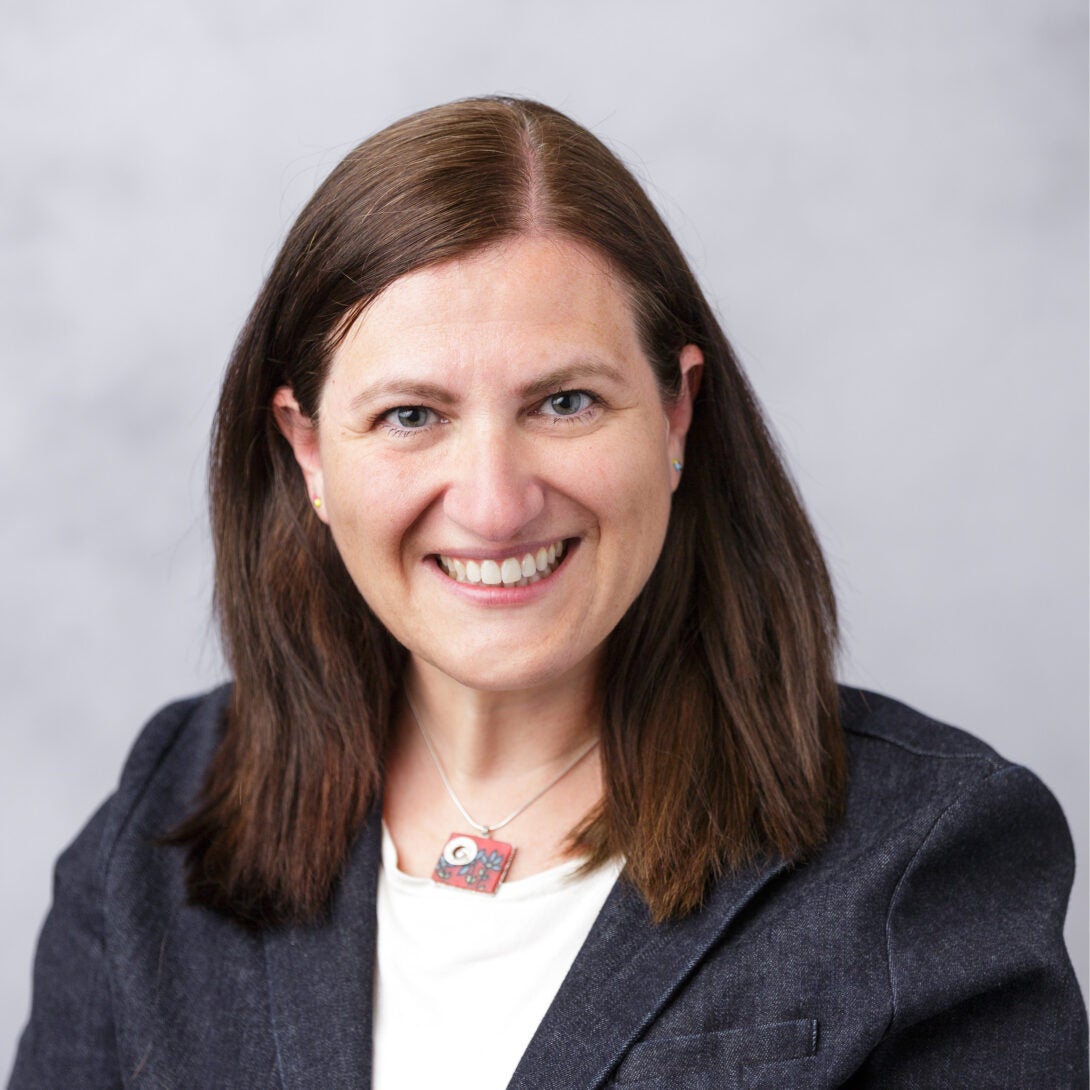 The science of human factors is focused on tailoring the design of tools and technologies based on human cognitive and perceptual abilities and limitations – to ensure that tools/technologies fit the human, not vice versa. Applying human factors to healthcare is critical to improving patient safety and quality.
Dr. Elizabeth Papautsky, an Assistant Professor in UIC's Department of Biomedical & Health Information Sciences, teaches in the Online Master of Science in Health Informatics program and holds a PhD in human factors psychology. Dr. Papautsky's work in the industry spans projects in multiple domains, ranging from healthcare to serious gaming. She transitioned to academia to focus her research on applying human factors to improve patient safety.
Teaching the course BHIS 570: Human Factors and Cognition in Health Information Technology, which falls under the leadership concentration and the consumer mobile health concentration, Dr. Papautsky provides an overview of human factors topics including theory, methods, and a selection of applied topics to health informatics (HI) students. Learn more about Dr. Papautsky's background and how she finds it "incredibly rewarding" to work with students to shape their understanding of human factors in real-world applications.
What will students learn in your BHIS 570: Human Factors and Cognition in Health Information Technology course? Why is human-computer interaction important to learn?
In BHIS 570, I provide an overview of human factors including theory, methods, and a selection of applied topics. I highlight examples of consequences of poor system design ranging from frustration to safety and include assignments that ask students to identify such examples in their everyday lives. It is critical for HI students to walk away from this course as advocates for human factors, because accounting for users is critical to developing and implementing tools/technologies that are usable and effective.
What skills will students develop in BHIS 570 that will be useful to them in building their HI career?
Students will be able to define and advocate for the importance of human factors in the real world. They will also become familiar with human factors resources and methods and recognize why, when, and how they may be appropriate to use. To help students think critically about real-world applications using a human factors lens, I ask them to select a topic in need of attention and write a paper on how they propose to go about conducting an evaluation.
What is the future of UI/UX design in the healthcare industry? What are the benefits of students learning about this?
There is a growing shift in recognizing the importance of using human factors to address complex problems such as patient safety. Further, there is a new and much-needed focus on patients as stakeholders in the healthcare system which highlights the necessity of capturing their perspectives through systematic research. Healthcare professionals can then use this information to address challenges in healthcare delivery.
What advice do you have for your students interested in pursuing their HI degree?
It's never too early to cultivate a mentor network of trusted individuals who have your best interests in mind. Always be respectful of people's time and expertise. Lastly, be curious and ask questions.
UIC's Master of Science in Health Informatics (MSHI) has been preparing leaders in the field of health informatics – 100% online – since 2006. Health Informatics is one of the fastest growing interdisciplinary fields – with 32% projected job growth through 2029* – and students coming from a multitude of professional backgrounds, including nurses, pharmacists, clinicians, and data scientists.
*Source: U.S. Bureau of Labor Statistics   
Modified on August 22, 2023