Darlene Dunn Applies Health Informatics Program Knowledge Daily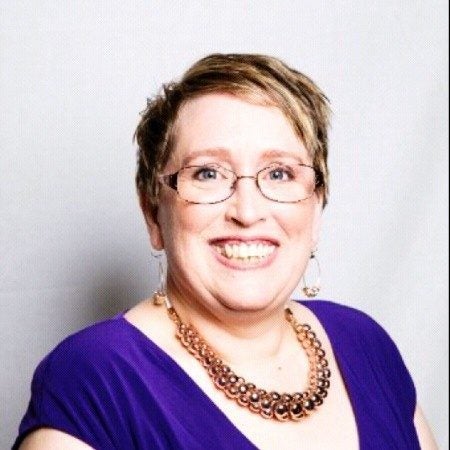 As graduate programs throughout the country undergo changes in response to the COVID-19 pandemic, UIC's Master of Science in Health Informatics (MSHI) has been preparing leaders in the field of health informatics – 100% online – since 2006.
Health Informatics is one of the fastest growing interdisciplinary fields – with 32% projected job growth through 2029 – and students coming from a multitude of professional backgrounds, including nurses, pharmacists, clinicians, and data scientists.
UIC's MSHI program allowed Darlene Dunn, 2018 MSHI alumna, to transition from her previous role as a registered nurse working in long-term care to her current role as Senior Vice President of PCC and Health System Informatics with Daas Health Care, LLC.
We spoke with Darlene about her experience in the MSHI program, career advancement, and the benefit of online learning for working professionals.
What encouraged you to seek out a program in Health Informatics?
I was always the person co-workers directed questions to on how to use software. I led a conversion from paper to EHR (electronic health record) as part of my job duties and my supervisor encouraged me to go back to school.
What specific factors led you to choose UIC's MS in Health Informatics program?
It is a top-rated program and is 100% online.
Please tell us any challenges you faced during the program and how you overcame them.
Carving out study time. That took a commitment from myself and my family to allow me to carve out that time.
In what ways has your learning in the degree influenced your current career?
I am in my current role as a direct result of the topics we learned in the degree. In LTC (long-term care), when I graduated there were not many opportunities in this field, but over the last 3 years I have carved out a niche and got my current job by referral. Someone I had worked with and helped with their software understanding directly referred me to my current role.
What has been the greatest benefit you've taken away from UIC's MS in Health Informatics program?
If you have a background in another area, like nursing, pharmacy, radiology etc, you can truly make your own way. We learn so much, especially with knowledge management, that we are an asset in whatever our position.
How were you able to move from your previous work into an informatics role?
I was fortunate enough to have someone refer me to my current role. I had worked with this individual and provided value to their needs within the organization. When they changed companies, they identified a need for an informatics professional and had the owner reach out to me. Networking and relationships are key to the growth in any industry.
How did the MSHI program prepare you to be successful in your new role?
The MSHI program assignments relied heavily on real world examples, and we had to evaluate and review them. Having a library of real-world successes and failures to draw on has been instrumental to my success. The material that I use the most from the program relates to the change theory course – I utilize different theories depending on the product and the need. Honestly, I have found myself drawing on things I learned throughout the program on a regular basis. In my role I have to interact with IT professionals regularly. We can be more productive because I understand things like integration, bandwidth, hardware needs, etc.  I am 5 years post completion of the program and I remember and draw on what I learned on a daily basis.
How did the elective coursework you chose in the MSHI program benefit you professionally?
My electives focused on knowledge management and BI (Business Intelligence). I absolutely use all of the knowledge management and business intelligence information regularly when speaking with our owners because their focus is on KPIs (Key Performance Indicators) and other BI information to grow the company.
What are your thoughts on the benefits of declaring a concentration in the MSHI program?
I would wholeheartedly endorse declaring a concentration during the program.
If you could tell a prospective student one thing about UIC's MS in Health Informatics program, what would it be?
Approachable professors: always willing to talk and help you through challenges and they provide excellent feedback on discussion posts. It is a very well-rounded program.
Are there any additional thoughts you wish to share about your experience with UIC's Health Informatics program?
Going back to school after 20 years wasn't easy, but UIC MSHI professors and advisors made it a wonderful experience.
Interested in UIC's Master of Science in Health Informatics program? Heading link
Modified on May 03, 2022