Faculty Spotlight: Dr. Miriam Isola, Clinical Associate Professor and Health Informatics Program Director, uses industry experience to implement a cutting-edge curriculum
Faculty Spotlight: Dr. Miriam Isola, Clinical Associate Professor and HI Program Director, uses industry experience to implement a cutting-edge curriculum Heading link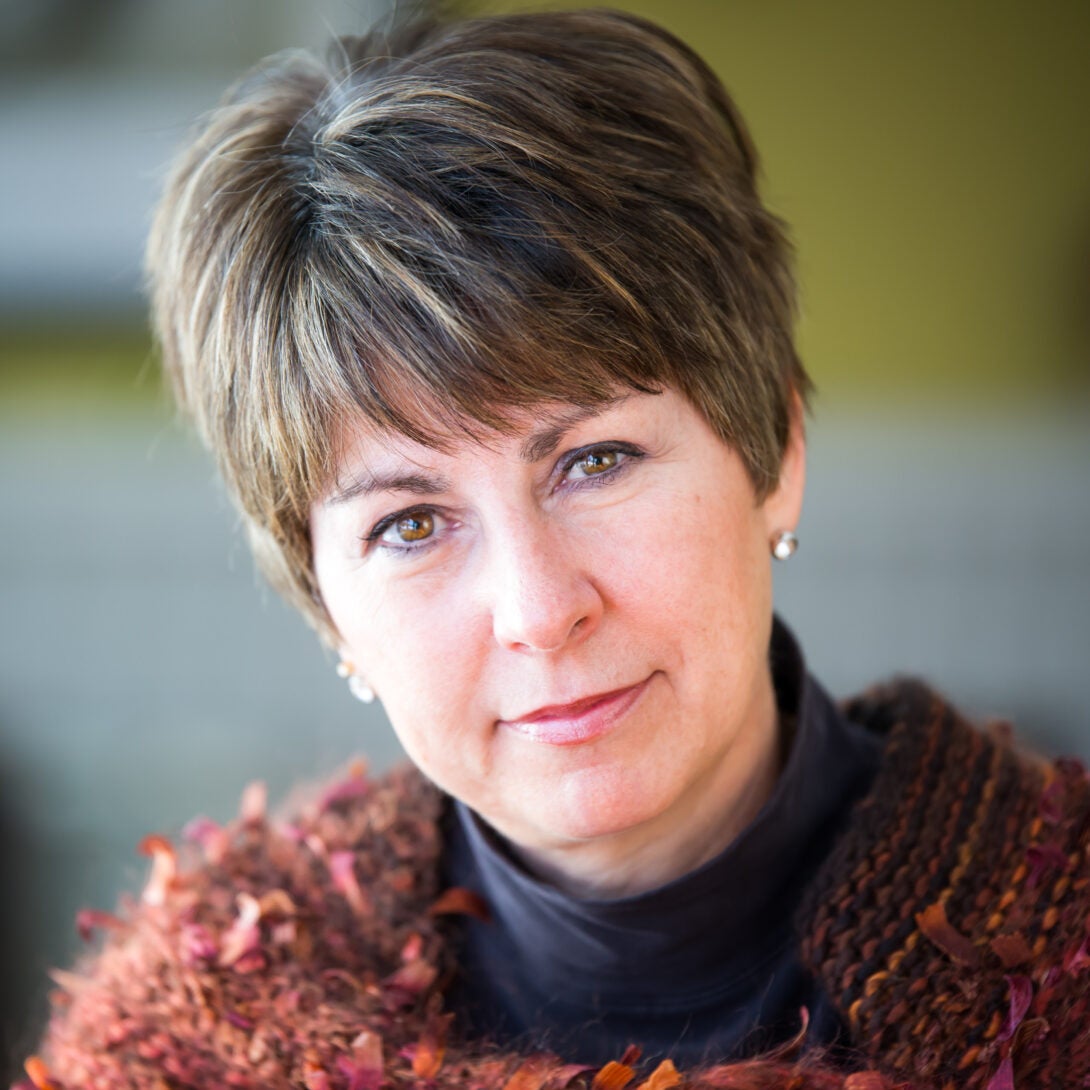 Since receiving her Doctor of Public Health in Health Policy and Administration from the University of Illinois Chicago, Dr. Miriam Isola always felt a connection to UIC. With over 40 years of industry experience in healthcare information technology, operations, and teaching, Dr. Isola continued to stay involved with UIC before she decided to work in academia full-time as a Clinical Associate Professor and Program Director for the online Health Informatics Program in 2015.
Dr. Isola has seen the explosive growth of the Health Informatics industry over the years. Using her industry experience, she has been able to get ahead of industry trends and implement them into the curriculum to keep the HI program competitive and transformational.
Learn more about Dr. Isola, and how her influence in the health informatics (HI) program has offered a top-tier education to students living all over the world.
Tell us a little bit about yourself. What is your work/educational background?
My undergraduate background is in psychology and secondary education. My goal was to become a high school teacher. However, my parents were both in the healthcare industry. I decided to combine both interests and become a teacher in healthcare. I got my master's degree in health administration and started working in a hospital doing NIH-funded research. Many of my coworkers were getting their doctorate, which inspired me to pursue my own. I spent time in the industry working as a change management consultant, as a lead of an analytics group, and as an epidemiologist doing quality improvement projects for Medicare patients.
I became associated with UIC's Health Informatics program in 2005 as an adjunct faculty member. Prior to that, I was always involved with UIC in one capacity or another since being a student here in 1990. I worked in the IT department at the UIC Hospital and as an administrator in some of the ambulatory clinics. In 2015, I came back to academia in a full-time capacity and stepped into the role as the Health Informatics Program Director.
How does a Health Informatics (HI) degree prepare students for the workforce? Specifically in AI and data analytics roles within healthcare?
Health informatics is a very dynamic field. Although our program has been around a long time, our curriculum is up-to-date and reflects the ever-changing field and industry trends. Our curriculum is CAHIIM accredited and gives students the knowledge they need to work successfully in the field of health informatics.
Our concentrations are health data science, leadership, and consumer mobile health. We created the concentration, health data science, after I attended a meeting with other program directors who were trying to figure out what informatics students should learn about health data science. My colleague and I both had worked in the industry, so we were able to design it to address industry needs. Health Data Science became our first concentration to have a course on artificial intelligence, BHIS 542, which seemed advanced at that time. Students learn about AI application in healthcare and about data exchange standards, supervised, unsupervised and fuzzy logic. Last year, we started to see large language models and generative AI hitting the public, and a growing number of healthcare employers are seeing uses for AI.
What sort of problems do HI students face in their professional careers, and what skills do you teach that they might find useful in solving these problems?
Many of the problems or challenges that healthcare leaders are facing today have to do with implementing technology, like electronic medical records or telehealth. Healthcare providers need employees that are going to be able to tackle problems that are new or undefined. During the pandemic, we saw everybody transition to telehealth very quickly. It was a problem that nobody expected, and prior to that, many were dragging their feet since they didn't believe that telehealth would work for patient visits.
Much of the work that health informaticists do is use their skills to come up with a creative design for something new. We teach students to look at a process, look for gaps and understand how new technology will fill these gaps. For instance, in our new course offering, BHIS 523: Digital Health and Advanced Topics in Mobile Health Technologies, students will learn about human/user centered design solutions that influence consumer health beliefs. Our students know how to solve problems that involve the technical side, but also the human factors side. They also learn to understand and consider business decisions and goals of the organization.
What advice do you have for students interested in pursuing their HI degree?
The field is very diverse, so I recommend students think about the different areas that might be of interest to them. Early in the program, we try to open our students' eyes to all the career possibilities and encourage them to choose electives that will help them build deeper competencies in an area they may want to pursue work.
I continue to learn and build on my expertise every day and I encourage students to do the same. I've been in the industry for 42 years, and just last week, I finished taking a course in prompt engineering in generative AI. You must keep learning, pursuing, and exploring what's happening in the industry.
Tell us about an exciting project you're working on right now.
We're coming up on our project close out. We got a phone call from the CMO of a federally qualified health center in Illinois asking for help in a lot of different areas, which included raising the rates of their colorectal cancer screening amongst their population of patients. We put together a team of faculty and students and worked with them to define a project. We looked at their processes and made some recommendations on a process redesign. We also developed a framework for an analytic plan for their organization.  Our projects look different from other College of Applied Health Science programs where patient care can be a focus, but consulting on projects such as this one is a good example of health informatics professional practice. If somebody reaches out with a specific problem; we use our HI knowledge and skills to collaborate with them to define a solution.
UIC's Master of Science in Health Informatics (MSHI) has been preparing leaders in the field of health informatics – 100% online – since 2006. Health Informatics is one of the fastest growing interdisciplinary fields – with 32% projected job growth through 2029* – and students coming from a multitude of professional backgrounds, including nurses, pharmacists, clinicians, and data scientists.
*Source: U.S. Bureau of Labor Statistics  
Modified on September 18, 2023