Health Informatics program offers new course providing students with advanced skills in mHealth solutions
Health Informatics program offers new course providing students with advanced skills in mHealth solutions Heading link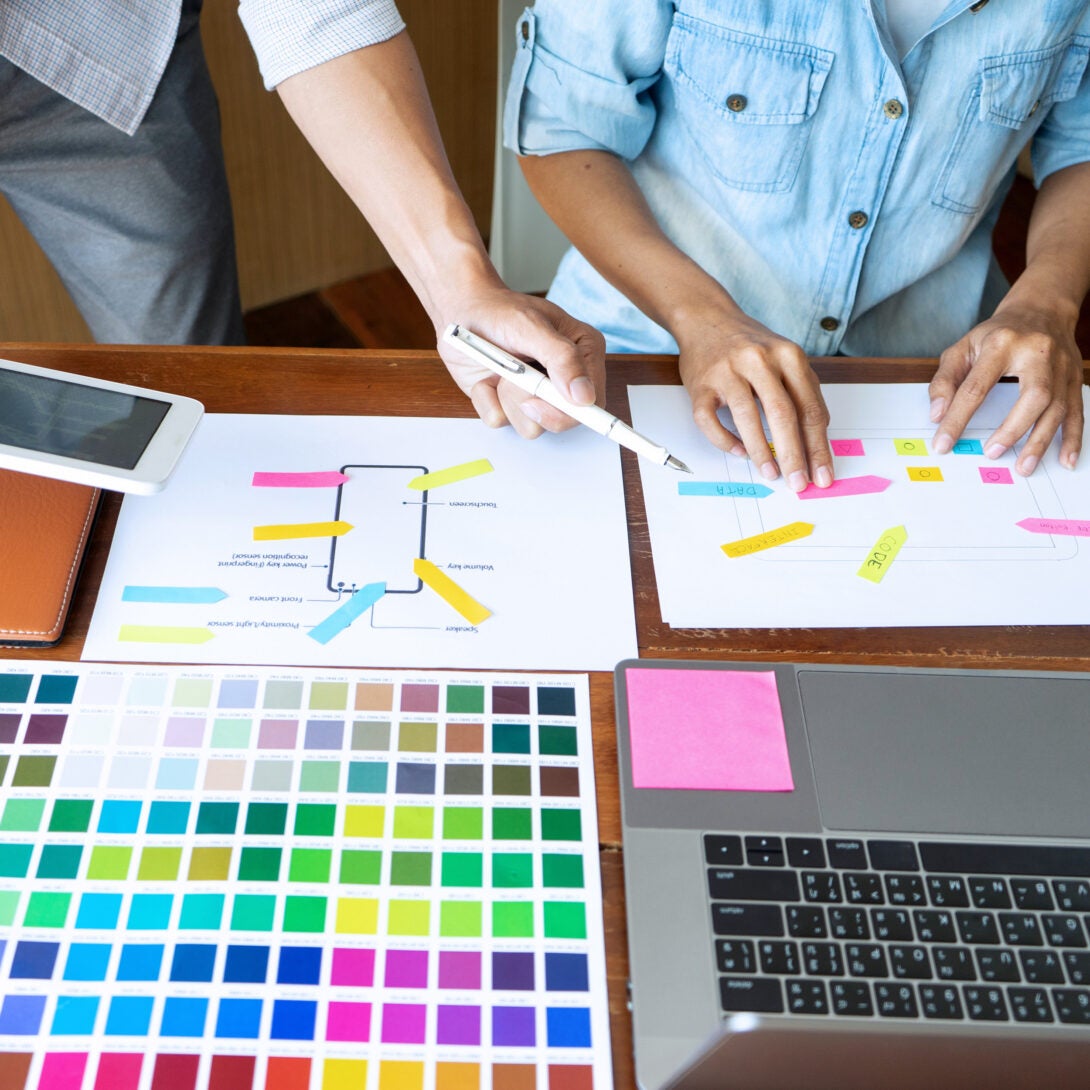 The online Health Informatics program at UIC empowers students with the knowledge and experiences to tailor technology with the needs, goals, and preferences of the people who will use them. The health informatics (HI) program is excited to announce a new course, BHIS 523: Advanced Mobile Health Technologies. Designed as an option for students pursuing the consumer mobile health concentration, students can also take it as a digital health elective.
The BHIS 523 course provides students with the advanced skills to design, implement, and evaluate mHealth solutions and the concepts of user-centered design. With a background in computer science and a PhD in Human-Centered Computing, Dr. Mohan Zalake, UIC Research Assistant Professor in the Biomedical and Health Information Sciences, was tasked with developing a course that introduces students to new advanced concepts, as well as the product development cycle to improve user experience.
Learn more about the BHIS 523 course being offered this Fall.
Tell us a little about yourself. What is your work/educational background? How did you become interested in the Health Informatics (HI) field?
My background is in Computer Science. I received my Ph.D. in Human-Centered Computing, and my research focuses on the intersection between Human-Computer Interaction (HCI), Virtual Reality (VR), and healthcare technologies. Initially when I started my PhD, I was surprised to see how much of an impact technology can make on the real world which is what has continued to motivate me.
Most of my work focuses on 'how can I develop technology that can be used to improve people's health?' I work to develop cutting-edge technology that can directly be presented in front of patients. Our goal is to develop technologies that are easy to use and useful.
Can you tell us about your involvement with the new course, BHIS 523 Advanced Mobile Health Technologies? Why was it added as a course option?
It started as a discussion within the UIC Biomedical and Health Information Sciences (BHIS) faculty. There is a course, BHIS: 522 where students are taught Mobile Health Informatics, and we wanted to go beyond that and see how we could add new advanced concepts, such as user-centered design. We also wanted to help walk students through the whole product development cycle of mhealth apps or mhealth technologies.
For instance, if students wanted to develop a new tool that utilized ChatGPT that would be useful for patients, they would need to know how to go about the development process. This course was designed to help students develop these advanced technologies using new concepts. We knew this type of knowledge would make our students competitive in the job field, because they could show their employers what they've developed in the course and how it will be useful in their company.
What are the valuable skills/knowledge HI students will learn in your BHIS 523 course? How will these skills be useful in building their HI career?
One of the important skills they learn is user-centered design. Students will develop multiple projects within the course that will use the user-centered design process. The whole idea is we want you to create a new tool, or technology for patients or clinicians, and then figure out how we should bring them into the whole picture. If you've ever used software or an app that doesn't make sense and you're questioning why a button was placed a certain way, our course is to help you answer those questions and learn the process of how to how to keep the user's perspective in mind when designing new tools. You want to make sure you're designing something that patients can use in their everyday life.
The BHIS 523 course is an option for the Consumer and Mobile Health Informatics (CMHI) concentration. Why would you recommend someone choose the CMH concentration?
The idea behind this concentration is to learn how to develop technology that ends up helping the consumer for the long term. Students will learn the development steps and the initial processing, as well as teach you everything they need to consider, such as ethics, the prototyping process, and the different technologies. They will also learn about the different human factors that are involved and what is a good design for different technologies. It's beneficial for an HI career to know how to design, implement and deploy. All these factors will help students evaluate technologies as an expert.
What advice do you have for your students interested in pursuing their HI degree? Why should they choose UIC?
My answer is something that inspired me, which is the impact that technology has on the world. I direct the V-ARE Lab (Virtual Healthcare Experiences Laboratory) at UIC where I've developed virtual experiences that enable effective communication of health information. Technologies that I have developed are used by more than 5,000 users in real-world settings to improve mental health among college students, support suicidal patients, and increase awareness of colon cancer screening among the elderly population. It has helped to save lives, which I think is the biggest impact you could have.
The thought of saving more lives has kept me motivated to continue my work in this field. I would tell students that if they choose health informatics, it's not just about developing new technologies, but it's about seeing how your tools can improve patient lives. Our UIC instructors are also experts in the field, and you will reap the benefits of learning from their experience and research.
UIC's Master of Science in Health Informatics (MSHI) has been preparing leaders in the field of health informatics – 100% online – since 2006. Health Informatics is one of the fastest growing interdisciplinary fields – with 32% projected job growth through 2029* – and students coming from a multitude of professional backgrounds, including nurses, pharmacists, clinicians, and data scientists. Talk to an enrollment specialist today.
*Source: U.S. Bureau of Labor Statistics
Modified on August 29, 2023