Ishrath Rana Pairs Clinical Background with Informatics Knowledge to Improve Use of Patient Data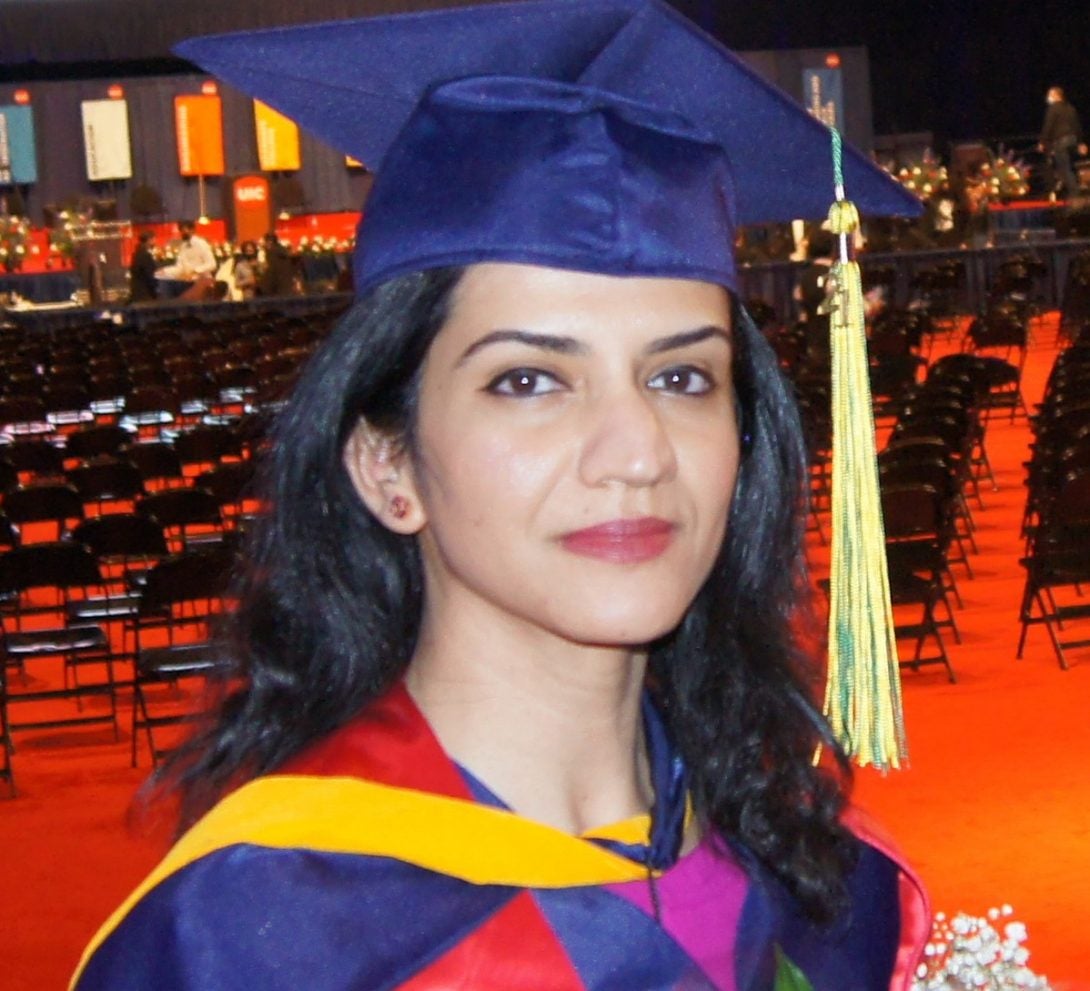 UIC's Master of Science in Health Informatics (MSHI) program has trained health informaticians since 2006. For trained clinicians, the degree provides an opportunity to leverage their experience to impact the way in which patient data is collected and used to improve health care practices.
Ishrath Rana, a 2021 graduate of UIC's MSHI program, recognized the program could serve as a catalyst for building her skills in using data to make decisions about patient care. We spoke with Ishrath about her experience in the program and how it has allowed her to excel in her field as a Senior Administrator at a women's healthcare facility.
What encouraged you to seek out a program in Health Informatics?
I wanted to learn more about the use of patient data and health information technology to improve healthcare practices and services. The MSHI program would give me the opportunity to understand the benefits of data and the role of health information technology in the health care industry, and build my skills.
In what ways has your learning in the degree influenced your current career?
The MSHI degree has given me the potential to expand my career choices. I have always worked in the healthcare field and the learning from this degree has given me the skills to enhance my knowledge about healthcare systems and patient data. Patient care is not restricted to regional boundaries anymore. As a result, my learning from this program will definitely support future work opportunities in any part of the world.
What has been the greatest benefit you've taken away from UIC's MS in Health Informatics program?
It helped me improve my online communication and writing skills. The online discussion forums are amazing! As a student, the forums give you the ability to interact with different health care professionals on the same platform. I learned a lot from the discussion forums.
How has the COVID-19 pandemic impacted your role in the health informatics field? 
I think that the pandemic has had a positive impact on this field. Clinicians and non-clinicians are more eager to be updated on the most recent health and demographic data regarding their patients. This, in turn, has led to a stronger focus on following health trends and planning health services.
What, if any, lasting impacts do you think COVID-19 will have on the health informatics field?
In my opinion, the continuous surveillance and management of COVID-19 cases has shown us the relevance of acquiring and analyzing healthcare data. With the utilization of health information technology to store, save, and report patient data, the role of health informatics professionals will only flourish and strengthen with time.
As graduate programs throughout the country undergo changes in response to the COVID-19 pandemic, UIC's Master of Science in Health Informatics (MSHI) has been preparing leaders in the field of health informatics – 100% online – since 2006. Health Informatics is one of the fastest growing interdisciplinary fields – with 32% projected job growth through 2029 – and students coming from a multitude of professional backgrounds, including nurses, pharmacists, clinicians, and data scientists.
Interested in UIC's Master of Science in Health Informatics program? Heading link
Modified on November 03, 2022