Alumni Spotlight: M.S. in Health Informatics alum Jonathan Leigh credits program and mentorship for career trajectory
Alumni Spotlight: MSHI alum, Jonathan Leigh, credits program and mentorship for life-changing career trajectory Heading link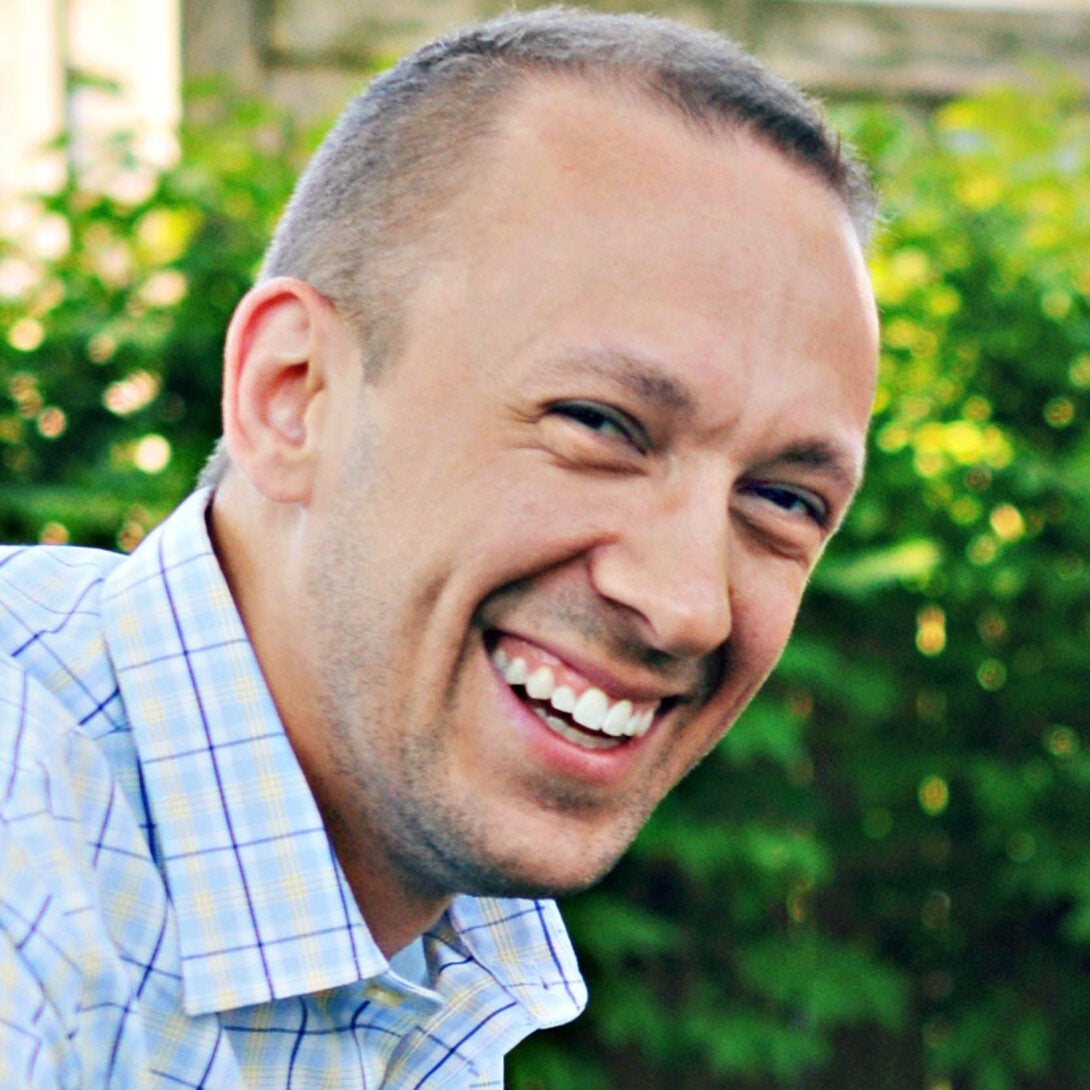 Most of the discoveries and inventions we've seen throughout history are from the result of curiosity. In the workforce, the benefits of curiosity include fewer decision-making errors, more-open communication, and more innovation (Harvard Business Review).
After developing a curiosity to explore the interaction between healthcare and technology, Jonathan Leigh decided to pursue an online Master of Science in Health Informatics (MSHI) degree from the University of Illinois Chicago. Currently pursuing his PhD in the Biomedical and Health Informatics program at UIC, Jonathan credits the Health Informatics program and the mentorship he received within the program for changing the trajectory of his life and career.
What specific factors led you to choose the Health Informatics (HI) degree program?
I found promise in the projected health informatics industry growth, and I was always interested in the interaction between healthcare and technology. Therefore, the online MSHI program was appealing to me. I also specifically wanted to learn more about research and health informatics, and I now feel uniquely positioned to critically appraise different health informatics topics, particularly in mobile health (mHealth).
How has your HI degree impacted you in terms of your current position or a position you'd like to attain in the future?  
I originally envisioned working in healthcare administration or within the health informatics industry. However, my curiosity for health informatics research grew as I progressed throughout the program, and I ended up leveraging my master's degree and my work experience to begin my PhD at UIC.
Can you give an overview of your dissertation work and the impact of the mentorship you've received in the program?
I met UIC Associate Professor, Dr. Spyros Kitsiou, while taking the BHIS 522: Mobile Health Informatics course during my master's program. He encouraged any students that live in the Chicago area to stop by his office if they needed any help or to chat. After meeting him, I was convinced that I could pursue a PhD in the Biomedical and Health Informatics program under his mentorship. As my primary faculty mentor, Dr. Kitsiou is wealth of knowledge and has supported me throughout the past 5 years. His mentorship has been invaluable, and I have no doubt that he has made me a better student and researcher.
After passing my PhD candidacy exam in the spring of 2021, I successfully wrote and was awarded a grant to fund my dissertation. My dissertation project involves a pilot randomized controlled trial of a tailored text messaging intervention driven by a virtual health coach to improve self-care in older adult patients with heart failure.
What was the biggest takeaway from your HI degree program?   
My involvement in the online Master of Science in Health Informatics program has changed my life. Literally. I would not be in my current job or be a PhD candidate without the online MSHI program. The program has enabled me to change my trajectory and refined my perceptions of what I thought was possible for my career.
What would you tell (or what advice would you give) to prospective students considering the HI degree program at UIC?   
If your interests and time align with this program, I highly recommend it! I have gotten a lot of out the MSHI program at UIC, but it was because I put in a lot of effort to immerse myself in the field. Getting a master's degree is not easy, but what you get out of it is directly related to the effort you put in.
To speak with an enrollment specialist and learn more about the program, click here to request information.   
UIC's Master of Science in Health Informatics (MSHI) has been preparing leaders in the field of health informatics – 100% online – since 2006. Health Informatics is one of the fastest growing interdisciplinary fields – with 32% projected job growth through 2029* – and students coming from a multitude of professional backgrounds, including nurses, pharmacists, clinicians, and data scientists. *Source: U.S. Bureau of Labor Statistics   
Modified on September 18, 2023