Faculty Spotlight: Associate Professor discusses health informatics and the importance of research
Faculty Spotlight: Associate Professor discusses health informatics and the importance of research Heading link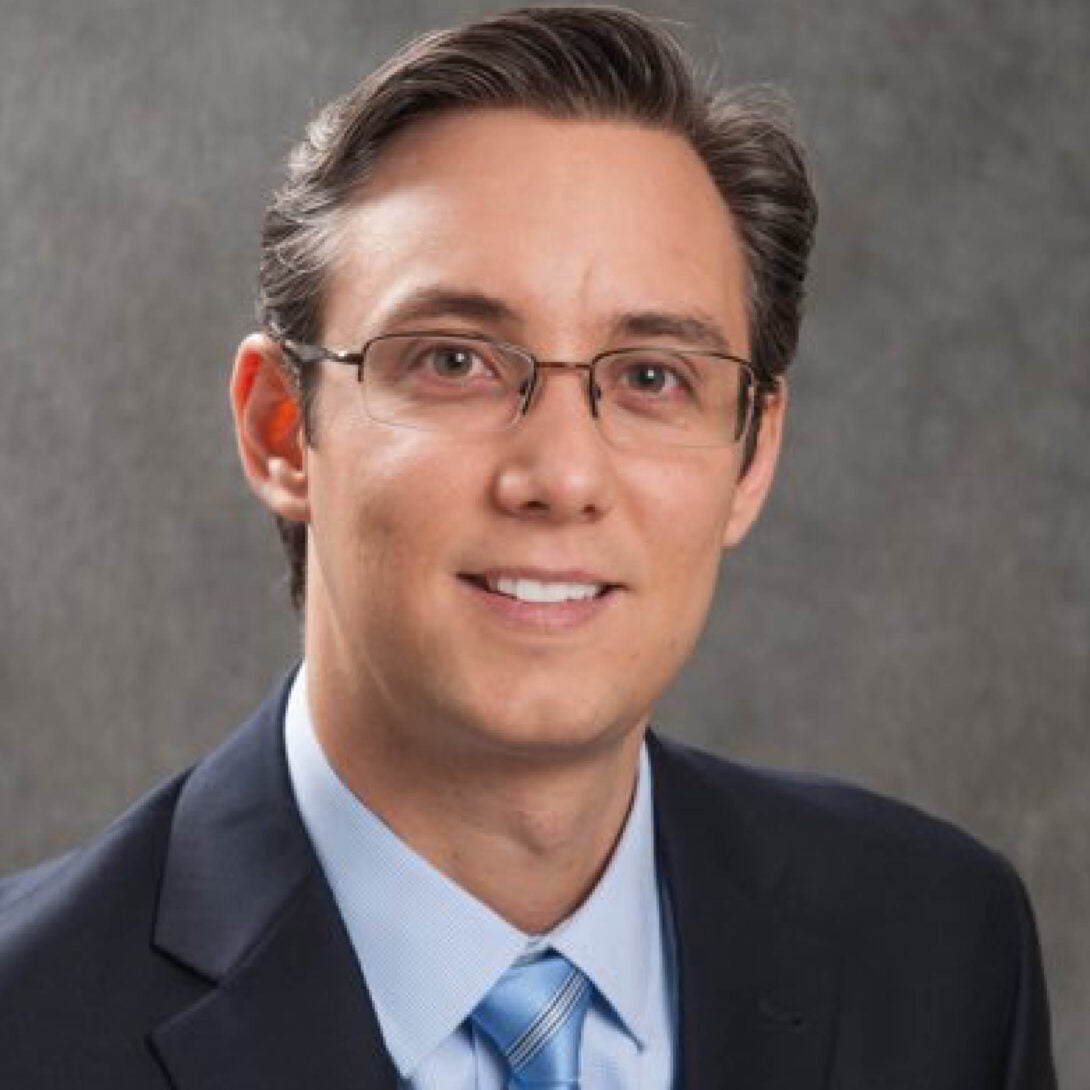 Meet Dr. Spyros Kitsiou, an Associate Professor in the department of Biomedical and Health Information Sciences, who has been teaching at the University of Illinois Chicago since 2014. His research, service, and teaching experiences are focused in the areas of mobile health informatics, telehealth/telemedicine, and evidence-based medicine.
Dr. Kitsiou's passion for research comes from the ability to explore innovative ways to address real-world clinical problems and the opportunity to advance the field through the creation of new knowledge and the development of novel tools. He serves as UIC's Associate Chief Research Information Officer in the Office of the Vice Chancellor for Research, as well as the Director of the Health Innovation Lab, which brings together faculty and students from various disciplines to develop products that improve people's lives by utilizing digital health technology.
When Dr. Kitsiou began to pursue his PhD in health Informatics, his interest in education flourished. He wanted to disseminate the knowledge he gained from his research studies to his students, and to turn research observations into health solutions to inform clinical practice through translational science. The thought of helping his students apply their knowledge and tools to real-world settings was a driving motivation in him choosing to go into academia.
Learn how the online Master of Science in Health Informatics program has expanded its curriculum, as well as the educational benefits Dr. Kitsiou says students will earn from learning and applying research methods to solve real-world problems facing patients, hospitals, organizations, and companies today.
What do you think sets UIC apart? Why did you choose to work at UIC?
UIC is an excellent research and education university. It is a public higher education institution, as well as a tier 1 research university, which was important to me when choosing a university.
The University is also very multicultural and represents the people of Chicago in the sense of diversity. We have great representation of minority populations along with people from all over the world. I think that this is really unique and is critical to the success of both our research and educational missions, especially in the health sciences.
Also, the UI Health hospital and all the health sciences colleges are in the same medical district. This allows us to create new collaborations and easily travel from building to building. Many universities do not have that advantage.
What skills and knowledge will students develop/learn in their courses that will be useful in building their health informatics (HI) careers?
We recently reconfigured our curriculum to make it even more competitive and competency-driven. We identified key skills and competencies that are required in the field of biomedical and health informatics, following the guidelines and recommendations of the American Medical Informatics Association. We also created three areas of concentration that students can choose from to deepen their knowledge. These are areas are: data science, consumer and mobile health informatics, and leadership. Our courses address the professional needs of those who intend to work in the field and provide them with more specialization and unique skills that are required in the job market, such as systems design and analysis, data collection, data analysis, data visualization, project management, human factors, ethics, and predictive analytics.
In my course, BHIS 522 Mobile Health Informatics, students learn how to build new digital health interventions and remote patient monitoring systems, to promote effective provider-to-patient communication, treatment adherence, and management of chronic and other conditions. Students are exposed to state-of-the-art technology where I'm able to bring my research into class and show them the latest developments and how knowledge has evolved in this area. These findings and discussions can contribute to the development of innovative technologies that can be implemented in hospital settings. For example, in recent years we have witnessed the development of new smartphone-enabled apps and technologies, such as wearable activity trackers, sensor devices, and other connected health technologies that have the ability to continuously gather data about human physiology and daily activity (e.g., heart rate, steps, exercise, sleep). These technologies create new possibilities for both biomedical research and clinical practice. They can help us better understand human physiology and lifestyle behaviors outside of hospital settings and create more personalized interventions to improve treatment adherence and patient outcomes.
Students will get the best of both worlds in our courses. They will gain a comprehensive education and learning experience, which will help them gain skills that are in high demand in health care.
What are the health informatics job prospects for students who graduate from the HI program at UIC?
Students who graduate from our MSHI program enter the job market with a range of skills that qualify them for a variety of positions in healthcare including clinical informaticist, nursing informaticists, pharmacy informaticist, systems and/or data analyst, EHR implementation specialist and/or trainer, health information manager, chief health informatics officer, chief clinical informatics officer, chief health research information officer, and health informatics educator.
The types of jobs that our students take up also depends on their background and previous professional experiences as well as the area(s) they want to work or are already working in within healthcare. We have physicians, nurses, and other healthcare professionals who use the knowledge, skills, and credentials acquired from our program to further advance their career within their specialty, but we also have students who enter our program with the goal of pursuing entirely new career opportunities within the healthcare industry. The HI degree really opens a lot of new career opportunities. As companies develop new health information technologies and healthcare organizations implement new systems, the number of health informatics and health care IT jobs have dramatically increased. The health informatics field has been growing steadily and is projected to continue to grow in the next decade.
Many of our faculty also collaborate with major companies in the health informatics field. For example, in my research studies, I partner with companies such as Fitbit, Apple and Twilio to conduct clinical trials of digital health interventions. Our ability to work with these companies and communicate with them to help them refine existing technologies brings added value to our curriculum. Students can go work with them in the future. One of my computer science graduate students was recently hired by Amazon to work as software engineer.
What advice do you have for your students interested in pursuing their HI degree online?
If you are looking for a career with endless growth opportunities or for a career change, a master's degree in health informatics is a great start! The field is growing exponentially and there is high demand for trained health informatics professionals.
One advice I usually give to our health informatics students are to network with their peers and to set up a realistic studying plan while maintaining work and life balance. Due to the asynchronous nature of the program, I've found that students succeed when they set a solid routine around their reading and writing assignments. Since students are working professionals and may also have families, they can find it difficult to find the time to do the work. Setting up a realistic studying plan and routine is imperative for success.
What is the most important thing you have learned about having a successful career in HI that you would like to pass on to people considering this field?
To be successful in this field you have to keep abreast of the latest developments and continue to develop skills and competencies that are needed. You also need to be persistent and learn how to persevere. You're always going to find challenges along the away, but you aren't going to find success if you quit. Continue to advance your skills because that's what makes you unique.
Can you tell us a little about the most exciting project you are working on right now?
One of the most exciting projects I'm working on right now is a clinical trial of a digital health intervention that integrates multiple mobile health apps and connected health technologies to improve self-care management and health outcomes in patients with heart failure. Managing heart failure at home can be a daunting task for patients who ultimately want to remain healthy and out of the hospital. When they become symptomatic, their quality-of-life decreases, and they are frequently hospitalized. This current project is about building an intervention that puts the right mobile tools into their hands to help them with treatment adherence and self-management of their symptoms at home. As part of this project, we're also working on integrating the intervention with Amazon's Alexa. This voice-enabled AI based system will look at the patient's data and try to help them make informed decisions.
Is there anything else you would like to share?
The one thing I'd like to emphasize is our research track. Our master's program has a research track that allows students to work on real world research questions and problems, and work on an independent project with a professor from the department. It could involve patients at the hospital where the students are working or at UI Health.
The research track can be very rewarding and can equip students with the skills and competencies that can be applied in hospital settings where they can lead innovative projects.  Once you start thinking research wise, you can begin to tackle unique and important problems that hospitals or companies face.
To speak with an enrollment specialist and learn more about the program, click here to request information.
UIC's Master of Science in Health Informatics (MSHI) has been preparing leaders in the field of health informatics – 100% online – since 2006. Health Informatics is one of the fastest growing interdisciplinary fields – with 32% projected job growth through 2029* – and students coming from a multitude of professional backgrounds, including nurses, pharmacists, clinicians, and data scientists. *Source: U.S. Bureau of Labor Statistics
Modified on February 14, 2023