Alumni Spotlight: UIC alum pursues both Health Informatics and Health Information Management fields
Alumni Spotlight: UIC alum pursues both Health Informatics and Health Information Management fields Heading link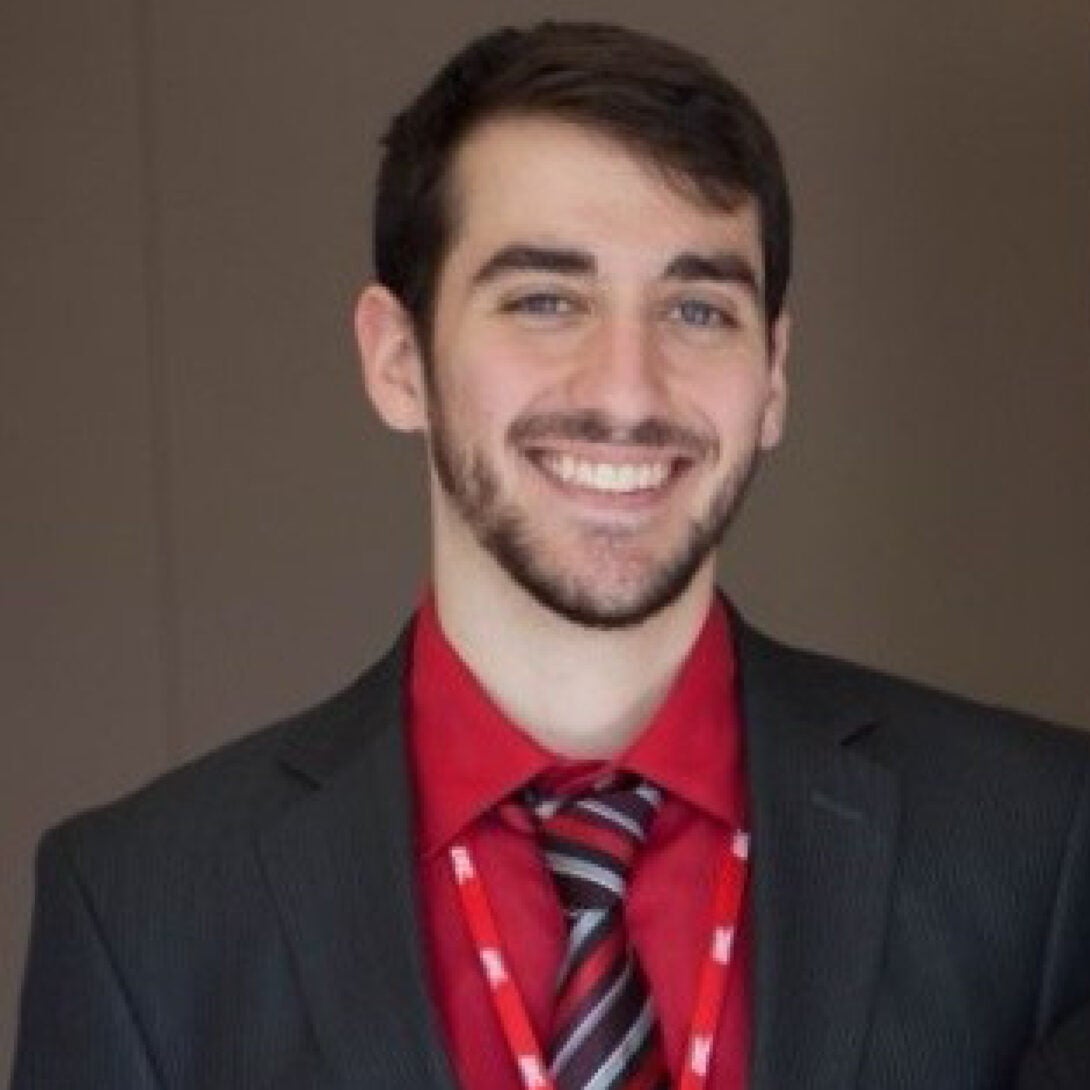 Interested in the online Health Information Management (HIM) program and the online Health Informatics (HI) program, but unsure of the differences and which one to pursue?
Currently working as an Analytics Consultant at Blue Cross Blue Shield, Matt Michalik graduated with a Bachelor of Science in Health Information Management (BSHIM) and a Master of Science in Health Informatics (MSHI) from UIC. The healthcare background he received from his BSHIM degree, specifically in medical records and data points, helped "jumpstart" his advancement into the health informatics field. Matt reflects on the knowledge he gained in both programs, and how it helped him find his calling and turn it into a career.
Can you tell us a little bit about your career background?
After graduating with my MSHI, I got a job at Covance, now called Labcorp, which is a global contract research organization that oversees clinical and diagnostic testing. My work as a Data Manager was to work with clients, such as pharmaceutical companies, to help manage all their data from clinical trials.
I now work as an Analytics Consultant for Blue Cross Blue Shield where I build reports and work with membership data to help standardize the company's products, such as the insurance plans that are purchased by smaller employers. I manage client portfolios, build out data trends, and do a lot of dashboarding.
How did you become interested in the Health Informatics (HI) and Health Information Management (HIM) fields? 
I was always interested in doing something in healthcare. When I was pursuing my undergraduate degree at UIC, I wanted to go into pharmacy, but I didn't want to be on the patient side of things. I had a friend that was in the HIM field and he told me it was the perfect intersection between technology, business, and healthcare without working directly with patients, seeing blood, or doing any clinical work. I'm a very technical person and I love working with data and records, so the HIM degree seemed liked the perfect opportunity. In a quick 2 years, I graduated with my BSHIM.
Since the HIM field is more focused on medical records, I realized I was more interested in analyzing patients and trends, so I then decided to pursue my MSHI degree. Since I had already graduated from the HIM field, it was an easy transition into the HI program. The degree also has a concentration in data science that focuses on advanced data, coding, and databases, and since I'm nerd for all that tech-related stuff, it was the perfect match.
How did your education in the HI and HIM program help you in your current job and career progression? 
My BSHIM degree was very helpful because it gave me a background in healthcare, specifically in medical records and data points, that gave me a jumpstart into the HI field. There were a couple of my peers in my MSHI program that came from different backgrounds within healthcare, and they struggled a bit to get up to speed, so having that HIM background really helped me get going.
Having my HI degree has helped me understand how data moves through many different systems and databases and how to report data to clients, such as building reports and data dashboards. A big thing in the healthcare industry is also learning how to keep data clean. Keeping data usable and clean has been so important in my line of work in health informatics.
What advice would you give to prospective students?
Be on top of your calendar. The HI and HIM online programs are intensive and go by quickly because they are 8-week courses. I recommend pacing yourself to avoid getting overwhelmed. As long as you're on top of your assignments and due dates, you should be good.
The professors are also supportive and knowledgeable in the field, so if you need help, ask! Everyone is very willing to help.
To speak with an enrollment specialist and learn more about the HI and HIM programs, click here to request information.
UIC's innovative and comprehensive Health Informatics (HI) and Health Information Management (HIM) programs prepare students to begin or further their career in a dynamic field and play a vital role in the evolution of healthcare. These 100% online programs are CAHIIM accredited and will set students up to become future leaders in their prospective fields.
Modified on March 09, 2023