Alumni Spotlight: M.S. in Health Informatics degree helped earn promotion in current job
Alumni Spotlight: MSHI alum pursues a different career path after earning degree Heading link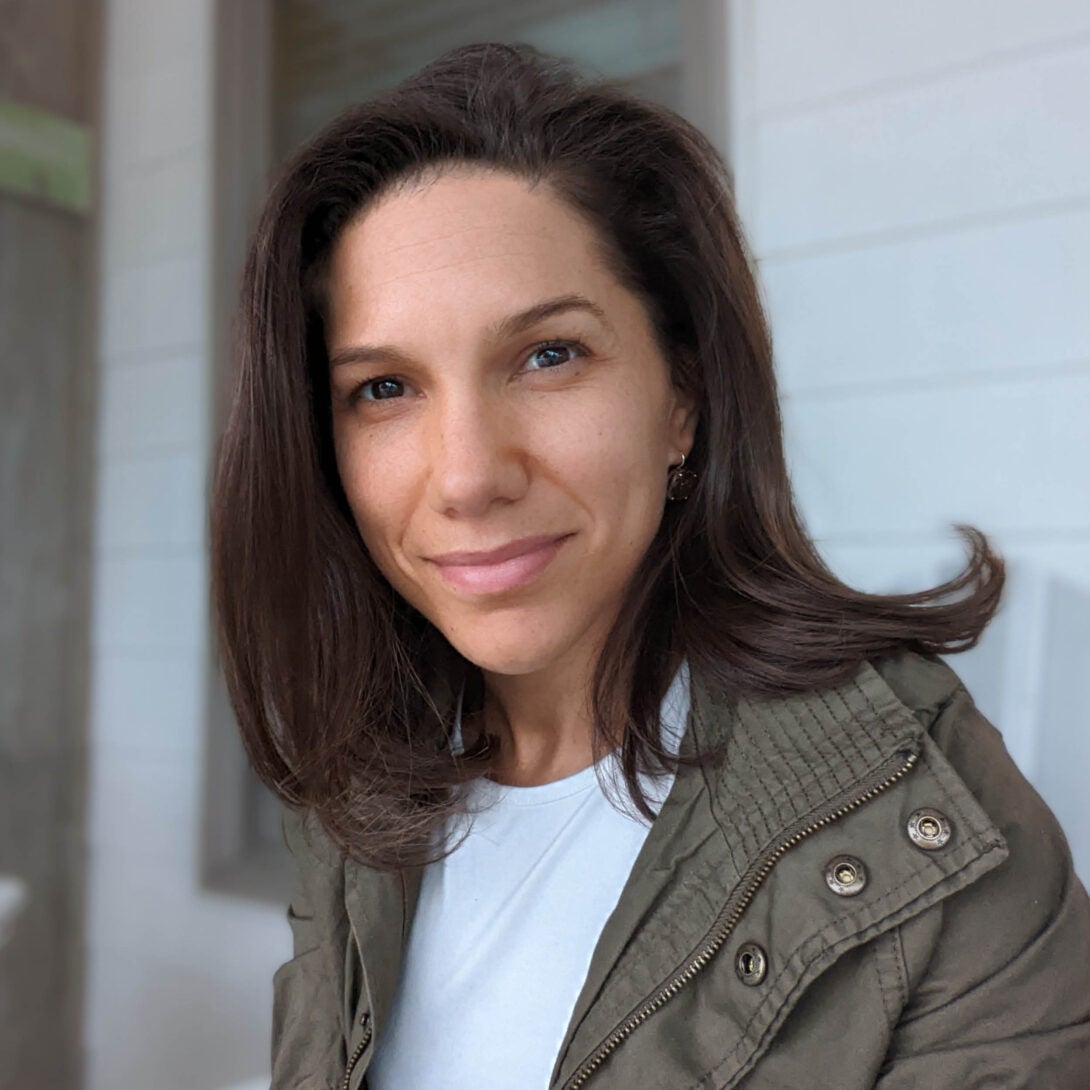 After receiving the same recommendation by a number of colleagues, Sarah Perkins decided to take their advice and pursue an online Master of Science in Health Informatics from the University of Illinois Chicago.
Graduating in 2020, Sarah feels like her degree helped set her up for success in her current role, as well as opened doors to new opportunities. Sarah currently works as a Senior Business Development Consultant at Fallon Health in Massachusetts.
What specific factors led you to choose the Health Informatics (HI) degree program?  
The program came highly recommended by a number of my colleagues given it is one of the most established HI-HIM programs in the country. The program is also affordable and approachable as a full-time working graduate student and that was a huge factor in my decision as well.
What skills did you gain or sharpen through your program at UIC and how do you use them today? 
I was able to better focus and hone my skills in the areas of data analysis, data visualization and healthcare strategy. Since graduation, I was promoted at my current employer and have been extremely successful in my new role.
How has your HI degree impacted you in terms of your current position or a position you'd like to attain in the future? 
My degree has positioned me to not only succeed in my current role but has opened doors to new opportunities. I am now a board member for a mental health non-profit and work on their program data analysis projects focused on growing the reach of their efforts.
What was the biggest takeaway from your HI degree program?  
My biggest takeaway was the perspective I gained from my professors and student peers in each course I completed. Everyone was engaged, communicative and willing to share their experience and knowledge with everyone. In conjunction with the course materials, this played the largest role in my success in the HI-HIM degree program.
What would you tell (or what advice would you give) to prospective students considering the HI degree program at UIC?  
Be prepared to put in the time. Not just for the course assignments but for your own learning as you determine how this program will most positively impact you and your career path.
UIC's Master of Science in Health Informatics (MSHI) has been preparing leaders in the field of health informatics – 100% online – since 2006. Health Informatics is one of the fastest growing interdisciplinary fields – with 32% projected job growth through 2029* – and students coming from a multitude of professional backgrounds, including nurses, pharmacists, clinicians, and data scientists.
*Source: U.S. Bureau of Labor Statistics
Modified on September 18, 2023