Veteran Health Informatics leader brings AI and data experience to curriculum
Veteran Health Informatics leader brings AI and data experience to curriculum Heading link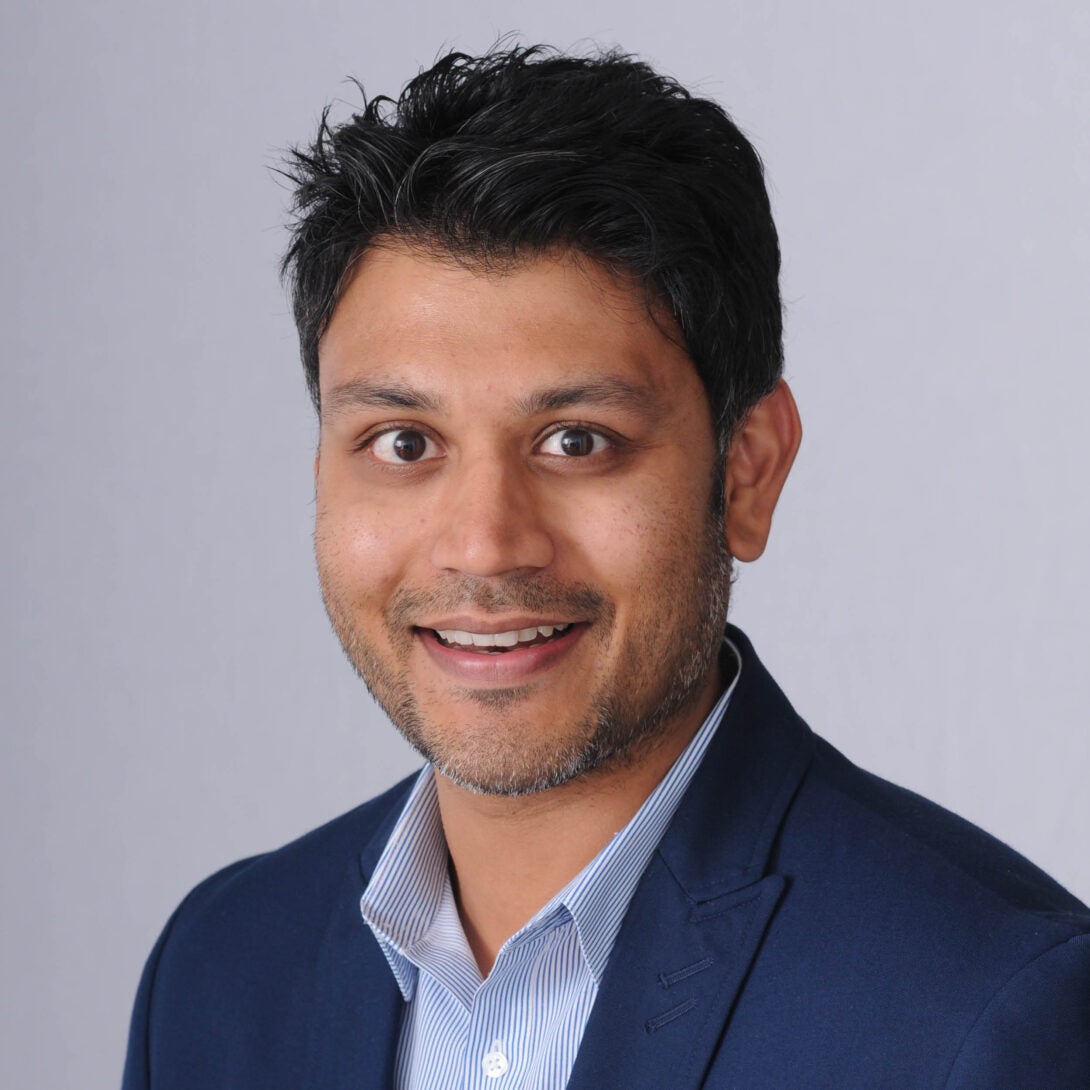 In the online Health Informatics (HI) program, University of Illinois Chicago faculty members, like Sanket Shah, serve as mentors guiding students in developing critical and strategic thinking skills to find solutions and help them succeed in the HI industry.
Shah is a UIC Clinical Assistant Professor for the College of Applied Health Sciences in the Department of Biomedical and Health Information Sciences. With close to 20 years of practice in the field, Shah is an experienced healthcare industry professional with expertise in healthcare data, business intelligence, organizational strategy, and advanced analytics. Using his industry experience, Shah feels confident that he can help prepare his students for the workforce.
"The Health Informatics program continues to evolve and keep pace with market trends. We have great faculty in place that have invested a lot of their knowledge, industry expertise, and research into the curriculum to keep our offerings relevant and up to date."
After graduating with his Online Master of Science in Health Informatics degree from UIC, Shah got his healthcare exposure by working as a Business Intelligence Manager at Rush University Medical Center. This position helped him understand the impact of healthcare data.
"Improving patient lives is the ultimate end goal," said Shah. "Using data and analytics to support this objective is a passion of mine, and I know many of my peers in the industry would agree."
Shah then went into the payer side of the industry working for Blue Health Intelligence, which is an independent licensee of the Blue Cross Blue Shield Association. The company works to help healthcare organizations improve patient care, reduce costs, and optimize performance through trusted data and analytics. This opportunity gave Shah access to one of the largest healthcare payer depositories in the world, which motivated him to take data to the next level.
Along with being a UIC professor, Shah currently works as an Interim Senior Vice President at Clarify Health Solutions, whose mission is to improve care for patients through the power of analytics.
"My area focuses on technology solutions and the expansion of organizational growth through next-generation analytics spanning various lines of business," said Shah. "The data continues to grow, and in my opinion, we're accelerating the path from fee-for-service to fee-for-value."
Shah also believes AI-driven management will one day become mainstream. In a recent Network World article, he explained, "In the next four to six years, you'll see AI data center workload management technology as a standard option."
As for current projects, Shah is working to help organizations unlock the potential of incentivizing behavior change at the point of care.
"We are hoping to personalize care pathways and become more precise with the way one delivers care, because everyone is different," said Shah. "These types of projects really align with my passion to use data to lower costs while striving for optimal outcomes."
Shah has created a course curriculum focusing on healthcare business intelligence, healthcare data, knowledge management and health data science. He teaches BHIS 554 Business Intelligence, BHIS 540 Health and Science course, BHIS 527 Knowledge Management, and works with students on their capstone projects. Shah appreciates how the program accounts for all individuals regardless of where they are in their healthcare career.
"The healthcare industry is very complex," said Shah. "Our program provides the faculty support and learning experience to foster student growth within the field. We provide a macro lens on how the industry is integrated and where it's headed by drilling down into various areas of the continuum. For students, I look at it as a longitudinal, almost sequential journey where they can build from a foundation and figure out which target tracks they would like to pursue."
Feeling lucky to have worked with students from all walks of life and contributing to the program he received his master's degree in, Shah enjoys creating a meaningful virtual classroom environment daily. The flexibility of this 100% online program is perfect for the working professional looking to accelerate their career and learn from leaders in the field.
To speak with an enrollment specialist and learn more about the program, click here to request information.  
UIC's Master of Science in Health Informatics (MSHI) has been preparing leaders in the field of health informatics – 100% online – since 2006. Health Informatics is one of the fastest growing interdisciplinary fields – with 32% projected job growth through 2029* – and students coming from a multitude of professional backgrounds, including nurses, pharmacists, clinicians, and data scientists. *Source: U.S. Bureau of Labor Statistics  
Modified on January 30, 2023