What students learn in UIC's Online Bachelor of Science in Health Information Management courses
What students learn in UIC's Online Bachelor of Science in Health Information Management courses Heading link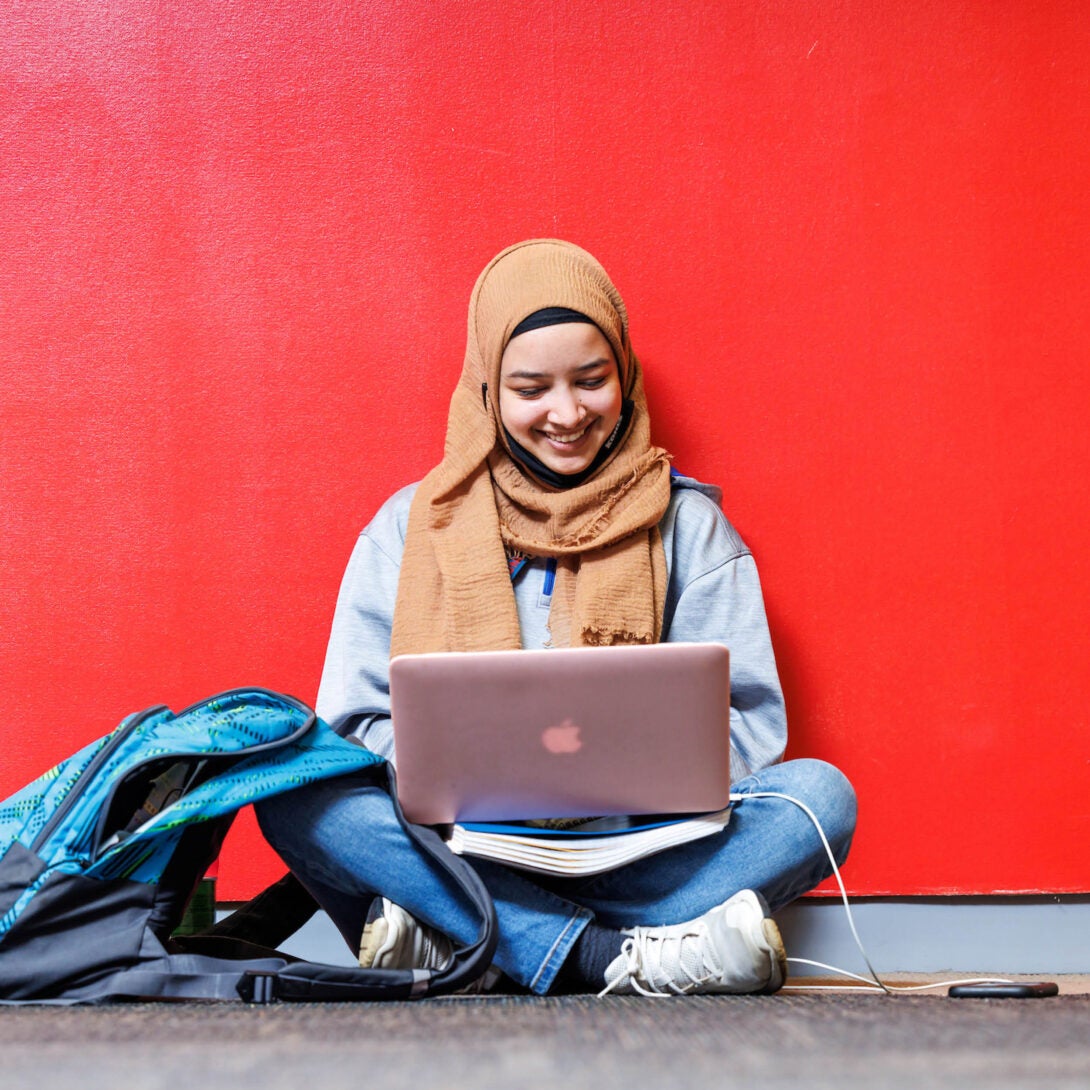 Since the inception of the program, our distinguished faculty of the Online Bachelor of Science in Health Information Management (BSHIM) program develops, maintains and delivers a curriculum that keeps pace with HIM trends and industry standards while meeting accreditation requirements with the Commission on Accreditation for Health Informatics and Information Management Education (CAHIIM). CAHIIM ensures that students have access to a high-quality HIM program. Accreditation allows graduates to sit for the Registered Health Information Administrator (RHIA) credentialing exam.
To benefit fully from the program's dynamic curriculum, we encourage students to take advantage of everything the program has to offer. With a few helpful tips, we are here to help you get the most out of your courses while pursuing a Bachelor of Science in HIM.
Explore the program's diverse curriculum.
Learn everything the HIM field has to offer during your educational journey at UIC. Students looking to apply for the Online Bachelor of Science in HIM degree will grasp the degree's vast opportunities early on in their courses. The curriculum also focuses on management and supervision as BSHIM students prepare to be health service managers.
The first class that students will take when pursuing an online BHSIM degree is HIM 410 Introduction to the Health Care System. Students will receive an important overview of the U.S. Health Services System, including its organization and management, economic support system, health care workforce, and delivery system. Student will then take courses that range in topics and include BHIS 480 Management and Business Practices, HIM 319 Alternative Health Records, and HIM 329 Legal Aspects of Health Information Management. The program's multifaceted curriculum will make students into well-rounded professionals teaching them about managing health data, healthcare technology, legal issues in health information management, and more.
Take advantage of the hands-on experience.
Students will take professional practice courses as juniors and seniors. In the HIM 320 Technical Affiliation and 384 Clinical Practicum courses, students will gain technical experiences in affiliated health care organizations by completing supervised management activities. Students will develop insight, understanding, and skill in medical record/health information practices, procedures, and administration. They will also meet a variety of professionals within the health system.
"Networking starts beyond the classroom," said Barbara A. Glondys, MA, RHIA, CHPS, a Clinical Assistant Professor in Biomedical and Health Information Sciences at UIC. "When students go out on their professional practice experiences, they are being supervised on-site. I recommend they start making a good impression right away, because oftentimes these courses can lead to jobs and connections."
Get prepared for a managerial role.
Students will learn the knowledge, skills and tools to succeed in a managerial role through the different courses available to them. In the HIM 481 Healthcare Financial Management course, students will be introduced to healthcare finance, sources of healthcare revenue, expenses, and budgeting. Taught by Gideon Ramirez, a Clinical Assistant Professor in Biomedical and Health Information Sciences at UIC, this course helps students understand the basics of finance.
"In any industry, somebody has to look after the finances," said Ramirez. "If you aspire to be in healthcare managerial or executive role, you should know how to read and interpret financial statements. A healthcare operations manager should know how to manage the revenue stream, expenses and create budgets for their organization. This knowledge will set you up for success."
In the HIM 377 Current Issues in Health Information Management course, students will understand the dynamic field and any current issues that HIM professionals are facing today. "Healthcare regulations are evolving, and new healthcare guidelines may be released – this class will introduce HIM students to these changes or updates," said Ramirez.
Understand patient data.
There are a variety of courses that will help you develop skills to assist in patient data and communicate across healthcare systems. In the HIM 432 Coding and Classification Systems course, students will be introduced to ICD-10-CM, a standardized classification system of diagnosis codes that represent conditions and diseases. In the HIM 433 Coding and Reimbursement Systems course, students will be introduced to ICD-10-PCS inpatient procedural coding, CPT-4/HCPCS coding, healthcare reimbursement methodologies, revenue cycle management, clinical documentation integrity and coding compliance.
"Healthcare coding is an important aspect of the healthcare system because it enables providers to appropriately bill insurance providers and gather useful data for treatment, procedure and overall patient experience," said Ramirez.
Students will learn how to apply the international classification of diseases. "These courses will help students learn all about coding systems and understand why it's so important to be accurate," said Glondys.
Understanding the degree's curriculum will equip students with the knowledge to thrive and get the most out of their journey at UIC. Earn your online Bachelor of Science in HIM and feel empowered to succeed in any career you choose.
To speak with an enrollment specialist to learn more about the program, click here to request information.
UIC's 100% Online Bachelor of Science in Health Information Management program was designed to prepare graduates to take the prestigious Registered Health Information Administrator (RHIA) exam. This dynamic degree program provides skilled instruction in the management and use of information and information systems for healthcare planning and provision, resource allocation, and executive decision making.
Modified on February 15, 2023